Matrix Puzzle Kuno Combo
"Matrix Puzzle Kuno Combo" is fascination puzzle game for tablets and smartphones with Android. Download and install via Google Play.
Matrix Puzzle Kuno Combo is an interesting new puzzle game for Android tablets and phones. It's not another boring match-3 clone, but comes with a novel puzzle mechanism.
The blocks on the board can be moved in a whole row or row. The goal is to clear the board completely. For this purpose, four identical blocks must be arranged in predetermined shapes. These forms are well known as the block arrangements from Tetris. So, for example a simple 2x2 block, a 4-block-line or an L-shape. The puzzle is further difficult by the fact that only a certain number of moves or time is available at any one time.
Once the matrix puzzle has been solved, you get to the next level via a world map.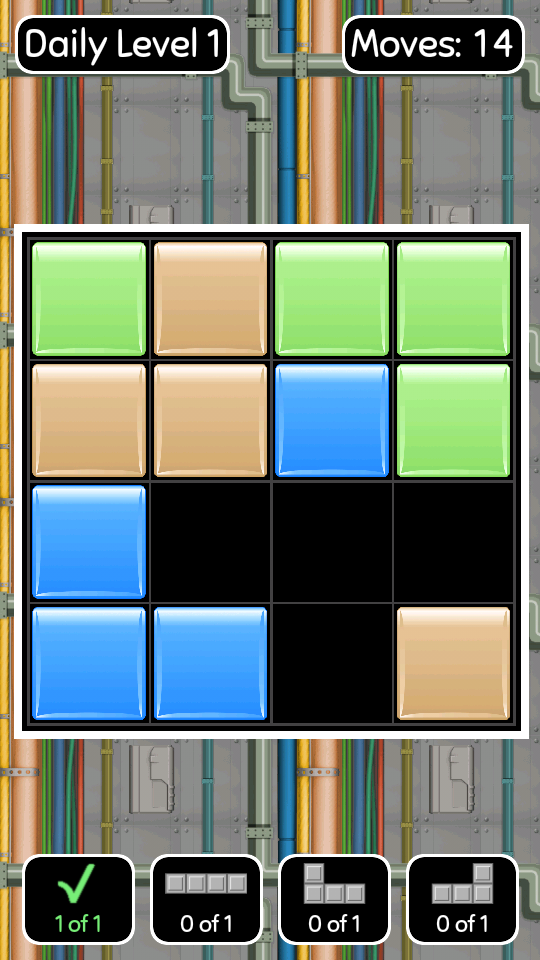 The whole puzzle game is embedded in an exciting one story about a teleporter project. So the jigsaw puzzle journey leads through the whole world, with varied graphics and relaxed, to the scenery matching music.

Matrix Puzzle Kuno Combo has over 150 levels and additional daily challenges. It is free and can be played without internet access. The game includes advertising and In-App purchases. The advertising can be deactivated by any In-App purchase.
Go to Matrix Puzzle Kuno Combo on Google Play.
Get the privacy policy of the app here.
Here are the general terms and conditions of our apps.